In Home Assessment and Behavioural Training
You need in home dog training, assessment and behavioural modification session if you are experiencing any of the following:
Barking
Separation Anxiety
Digging
Jumping
Destructive Behaviour/ Chewing
Aggression of Any Kind (on or off lead)
Reactivity
Over Excitement
Fence Jumping/Escaping
Toileting in the house, puppies and adult dogs
Excitability
Nervousness
Nipping
Obsessive Behaviour
It's extremely important you get on top of any behavioural issue before it intensifies. Often we think a dog will grow out of the bad behaviour. Unfortunately you'll only see the behaviour get worse or develop into other problems if it is not addressed. It doesn't matter at what age you start you dog training journey, as long as you start it.
It is sometimes unbelievable seeing what people put up with in their daily lives with their dog. Constantly trying to band aid solution behavioural problems. The problem with quick fix solutions is that they never work over long periods.
The only way to fix your dog training and behavioural problems is to do an in home assessment and behaviour modification consult.
Trying to fix any of the above issues doing group obedience classes or any obedience based techniques will not solve your dog's behavioural problems. It's crucial to create leadership before starting group classes.
I am not a band aid solutions dog trainer. I get to the cause of the problem. For example, if your dog has a barking problem, I will NOT advise you to use a barking collar. Your dog is barking for a reason. We need to determine what that reason is and take appropriate action. Using a barking collar only suppresses your dog's need to bark. This will create other anxiety and stress related behaviours. It's also down right unfair on your dog.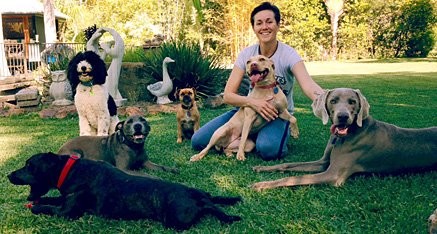 I am a local dog trainer on the Sunshine Coast, I'm a dog behavioural expert. I can organise an in home assessment and behavioural session at a time that suits you. Please give me a call on 0488 908 048.